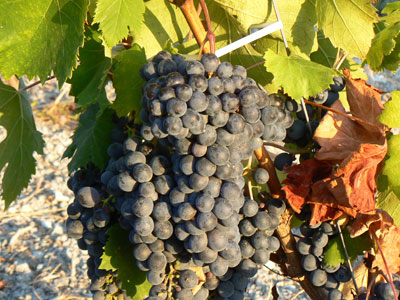 Wine and extra-virgin olive oil
Red wine and extra-virgin olive oil are produced straight on the premises.
The secular olive trees of a variety of olives called "bosana" give an extra-virgin olive oil which has the characteristic flavour of artichoke and thistle. Overall, there are around 80 plants, so production is not high, but quality is first-rate.
Concerning the vineyard, Aldo himself replanted it in 2006, replacing the Malvasia grapes typical of the area with the Sardinian autochthon vine varieties of Carignano and Cannonau, and with Sangiovese grapes. The output is a red wine of a ruby colour, full-bodied and of intense smells. 
On a calcareous terrain, in 2020 it was added a small vineyard of Cagnulari, another Sardinian typical vine variety. It will be probably a single-variety winemaking, in order to obtain a top quality red wine.
"A bottle of the house red wine is always available for our guests!"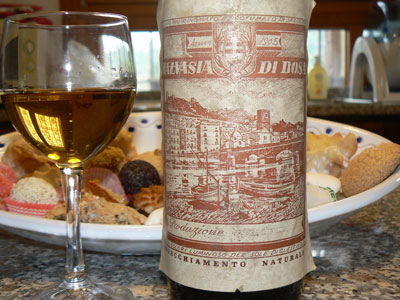 The Malvasia of Bosa wine
The Malvasia of Bosa DOC wine is the most important and well-known wine of the area. It's a dessert wine, more or less alcoholic and more or less sweet depending on ageing. In fact, it's a "lively" wine, bunches are sparse and grapes are small and very sugary: thus, during the first year it tastes quite sweet but in the following years it is able to transform its sugar into alcohol, becoming "dry" and alcoholic with a taste that can remind of a Sherry wine. It is a niche production, restricted to the Bosan area, so at the moment it is mostly appreciated by local people and a few connoisseurs, but their number is rapidly growing.
The Malvasia of Bosa wine goes perfectly with the typical Sardinian almond sweets, but it is also served as an aperitif in the spumante version.
Aldo's family has a great tradition in the Malvasia wine production and the vineyards are located in the valley, not far from Pessighette.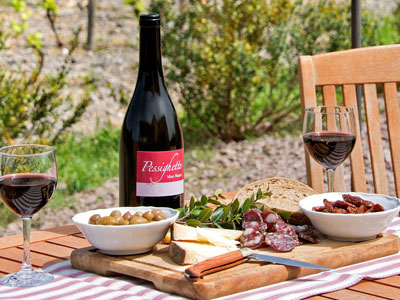 Tastings
During summertime (from June to September), when weather conditions allow to eat outside, we offer to our guests the possibility of tasting homemade products, such as the red wine, the Malvasia wine, the mirth liqueur, the extra-virgin olive oil, the Sardinian salami, the vegetables from our garden, or local typical products, such as goat and sheep cheese, fresh ricotta cheese or the typical almond sweets.
Our "tasting-aperitif" is a tasting itinerary into Sardinian typical flavours. It consists of a selection of cold cuts and cheeses, accompanied by marinated vegetables and our house red wine. This aperitif is completed by a selection of typical sweets served with a glass of Malvasia wine or of myrth liqueur.
Please, mind that we ask a one-day previous booking.
Prices: 20 euros for adults (10,00 euros for children)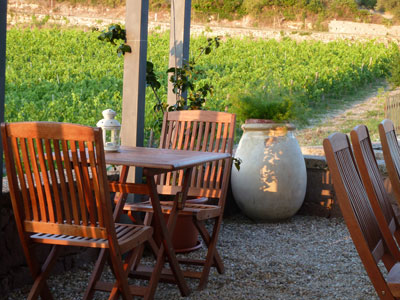 Dinner on your own
If you don't feel like going out for dinner, you can decide to buy your food and eat it outside in the terrace overlooking the vineyard.
We will supply you with what you may need (plates, cutlery, glasses...bottle of wine!)